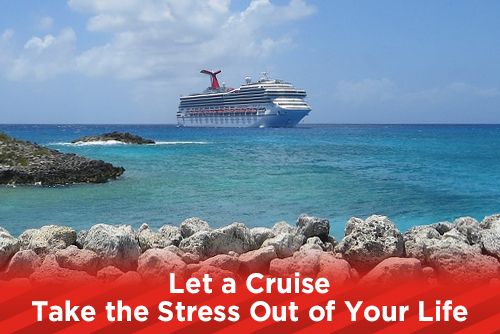 Has the fast pace and many stresses in the workplace made it difficult for you to focus on family time? Even family life is not without its rushed pace and stresses. How many times in your life have you heard the phrase "Life is too short?" Guess what? It is! Everyone needs and deserves a vacation from everyday "stress."
What is the best type of vacation to get away from stress?
There are a lot of vacation choices, but a cruise could be the answer. If you are not careful, some vacations can become stressful, and some are stressful right from the beginning just trying to get to your destination! Not to mention the cost of airline tickets, hotels and ground transportation, food & drinks and entertainment each day. The costs keep adding up to an unknown total at the end of your vacation.
Wouldn't it be great to visit multiple port destinations without packing and unpacking, checking in and out of hotels or airports, figuring out ground transportation, where you are going to dine and what you are going to do for entertainment each day? Your cruise is your transportation by sea, your hotel room (stateroom), your restaurants, your entertainment, activities and spectacular ports of call to enjoy all for one price.
Some cruises are all-inclusive and some are mostly inclusive. But all cruises include your stateroom or suite, meals, entertainment and some beverages. Some include all-inclusive beverage packages through promotions and some charge a per person/per day rate. Shore excursions are typically additional and vary in cost. There is a wide variety of shore excursions to choose from, unique to the area you are cruising.
So, what is the best way to eliminate stress for YOU?
You can eliminate that stress being active by jogging, snorkeling, riding an ATV, jet ski, zip lining or countless other activities? Maybe it is the other end of the spectrum, like reading a good book, chilling to your favorite tunes, sipping on a libation while relaxing by the pool or on a sun soaked beach. Get up with the sun or sleep until noon. It is all up to YOU.
Travel with your companion or take whole family.
Have you ever taken a cruise, of any length, with your significant other or with the entire family? You can surely agree that cruising offers one of the most stress-free environments in the world. If you have never cruised and have preconceived ideas of what it "might" be like. It may be time to get "cruise educated."
Bring your kids along. Cruise lines have children & youth programs from age 3-17 (in 3 year increments). So they are enjoying activities and making new friends in their age group. Then meet up with them later to enjoy many other activities on board as a family.
Can you believe some cruise ships have features like a rock climbing wall, an ice skating rink, a pool table, putt-putt, monster water slides, ziplines and even simulated skydiving. And that just scratches the surface. Add to that full casinos, full spas, fitness centers, art auctions, Broadway or Las Vegas Style shows, comedians and a variety of other entertainment. All of these great features and you haven't even left the ship.
Cruise dining options.
You have surely heard that you can eat your way through a cruise. On most cruises you have access to food of some kind 24 hours a day. You will likely eat breakfast, lunch and dinner either in the main dining room in casual attire or the buffet in flip flops, shorts and a t-shirt. Then there is pizza, sandwiches, pastries, ice cream and other snacks in between meals. Dining times are extensive and flexible. Many cruise ships have specialty dining restaurants like steak houses, Italian, Asian and many other cuisines for a nominal surcharge.
Cruises from Charleston, South Carolina.
One of the benefits of living in South Carolina is its proximity to cruise ports like Charleston, SC, Jacksonville, FL, Port Canaveral, FL and to our north, Baltimore, MD. These are all drivable ports from 2-8 hours that can save you a lot of money in airfares, not to mention the stress of crowded airports, security and the potential of flight delays.
Several cruise lines offer cruises as short as 3 nights and as many as 14 nights from these cruise ports. Shorter cruises (3-5 nights) sail to the Bahamas and cruises longer than 5 nights, but mostly 7 nights, take in some great ports in the Eastern & Western Caribbean like San Juan, St Thomas, St Maarten, Jamaica, Grand Cayman, Cozumel and many more.
Cruises from other US Ports
There are many other U.S. ports to cruise from but air travel may be necessary to avoid a long drive. You can sail from other southeast ports like Ft. Lauderdale, FL, Miami, FL or Tampa, FL and northeast ports like Cape Liberty, NJ, New York, NY or Boston, MA. These ports can expand your destinations to St Kitts, Grenada, Aruba, Bonaire, Curacao or the Panama Canal. Most cruise lines have private Bahama or Caribbean islands or peninsulas to enjoy a full day of the beach and activities.
Each island has its own flare and personality. Some have British, French or Dutch influence, history and architecture. But don't worry, just about everyone you come in contact with throughout the Caribbean speaks English and all islands accept the U.S. Dollar.
While the Bahamas and the Caribbean are typically the most popular cruise destinations, there are cruises from 2 to over 100 days all over the world. Other popular cruise destinations are Alaska, Hawaii, the Mediterranean, the Baltic and North Sea in Europe.
How can I purchase a cruise?
Cruises are easy to pay for. A deposit is required, typically within 1-7 days from booking and the balance is typically due 60-90 days prior to sailing, depending on the cruise line and length of cruise. Cancellation penalties begin after that date. You can also make payments in any amount at any time prior to your final balance due date. There are some cruises open to book for 2020. The earlier you book, the best chance to get the category and stateroom location that you want.
It is highly recommend to purchase travel protection insurance for your cruise. Each cruise line is contracted with an insurance company or there are other travel insurance companies to compare plans, coverages and pricing so you can select a policy that works the best for you. These plans can cover cancellation fees, trip interruption, travel delay, baggage delay or loss and emergency medical transportation and possibly more. This will ensure a worry-free cruise.
Use your favorite travel agent to book your cruise. If you don't have one, just ask you family, friends and neighbors who they use. There is generally no additional cost to have a travel agent assist you with just the right cruise for you. They will handle your booking, payments, give you a lot of details, hints & reminders to ensure you are well prepared so you have a seamless and "stress-free" cruise experience.
Bon Voyage!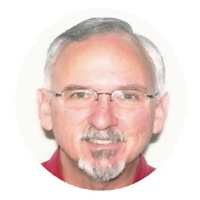 Doug Caviness has 43 years experience in the travel industry including two airlines, travel agent course instructor, business travel development, handling a large business clientele, leisure clientele including cruises, groups and convention travel. He has traveled extensively including over 40 cruises. Doug currently specializes in individual and group cruises. Forest Lake Travel/Virtuoso 4505 Forest Drive Columbia, SC 29206. PH (803) 738-1520 ext 202 forestlaketravel.com
Stay up to date by subscribing to our mailing list.