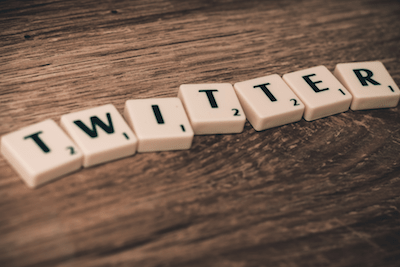 With the latest trends in technology taking off, businesses need to be on social media. Social media marketing is becoming more and more ingrained in marketing itself, and has become an almost vital component of any business's marketing efforts. By this point, you know about the big one: Facebook. Companies need Facebook pages if they want any sort of online presence that can reach out to clients.
But have you ever considered Facebook's slightly smaller, crazy cousin, Twitter? According to Statista, as of Quarter Four in 2017, Twitter boasted approximately 330 million monthly active users. While Twitter might be smaller than the social media giant Facebook, it's definitely something worth attention. Today dive into why your business should have a Twitter.
1. Your customers are on Twitter.
Why should your business be on Twitter? Simple answer: everyone is doing it. And in marketing, if everyone is doing it, it probably means it's working. Like we said, Twitter already has 330 million monthly active users. These users are informed influencers, and ultimately, customers. As we move forward into 2018, more and more businesses are acknowledging this.
According to Brandwatch, as of December 2017, 65.8% of U.S. companies with 100+ employees use Twitter for their marketing efforts. Twitter is the perfect platform to meet customers—especially the younger, upcoming generations—exactly where they're at, engage with them and even have entire conversations through the social platform. If customers are on Twitter, then you should be, too.
2. People want to see product updates.
Not only are your customers on Twitter, but they expect businesses to be on Twitter, as well. In the article Top 10 Reasons Your Brand Needs To Be On Twitter by Forbes, the author cited Twitter itself, claiming that 74% of people who follow a brand on Twitter do so in order to receive the latest product updates. Customers want to know when a business will release new products, and then, Twitter users are even more likely to buy them.
3. Increase short- and long-term sales.
Which brings us here. The same article in Forbes states 72% of Twitter users are more likely to make a future purchase after following or engaging with a brand through the platform. When users seek out your brand on Twitter, it indicates their interest in the products or services. By connecting with users through Tweets, replies and even direct messages, it helps keep a brand top-of-mind, increasing both short- and long-term sales.
According to Adobe's 2014 Social Intelligence Report, the average business revenue per visit from Twitter is approximately $0.62. While this might not be quite as much as Facebook ($1.24), it's still a huge source of long-term sales for the business.
4. Utilize free marketing.
And finally, why should a business be on Twitter? Because it's free marketing, of course! Twitter is the perfect fast-pace marketing, advertising and networking tool for a business, engaging with customers through a platform they're already utilizing. In 2017, Brandwatch also found that the average Twitter user follows five businesses. Five. Now is the perfect time to take advantage of Twitter's growing popularity by using its impactful—and free—marketing services.
If your business isn't on Twitter yet, it should be. Give it a shot as we head into Quarter Two of 2018 and see how it can influence your marketing efforts and help grow the business.