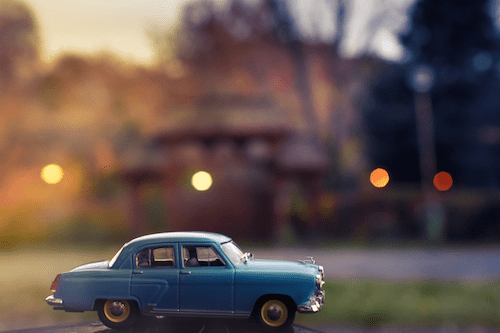 Marketing experts are constantly looking for the best return on investment. Which advertisements will give you the exposure you want, at a price you can afford? When it comes to finding the best return on investment in marketing, almost nothing competes with the effectiveness of vehicle branding.
Vehicle branding has been around almost as long as vehicles themselves. Even before cars came into the picture, the old horse and buggy had advertisements printed along the side. According to marketing experts, vehicle branding is an exceptional form of advertising medium with few downsides. For just one single startup cost, your vehicle can expose a multitude of people to the business every single day. In fact, according to Big Picture Graphics, the average cost per thousand impressions for media advertisements breaks down to something like this:
Television = $23.70
Magazine = $21.46
Newspaper = $19.70
Radio = $7.75
Outdoor Signage = $3.56
Vehicle Wrap = $0.35
In today's technological world, many marketers question the value of traditional forms of media, such as vehicle branding. However, vehicle branding still has an important place in a well-rounded marketing effort. Here's a breakdown of the effectiveness of vehicle branding.
They're Memorable
One of the most valuable components of vehicle branding is how memorable they can be. Think about what business vehicles you've seen in your own life. For instance, have you ever heard of Geek Squad? Done properly, a vehicle wrap—whether it's on one car or an entire fleet—sets a business apart. It draws in viewers everywhere the car goes, increasing brand awareness and leaving an impression on the target audience.
In a recent study, Cox Communications found 47% of 18-34 year olds surveyed found car wraps to be especially memorable. The Outdoor Advertising Association of America: Arbitron found in a 2010 study that 95% of Americans are reached by media-targeted vehicles. They estimated one single wrapped vehicle will net approximately 30,000 to 80,000 mobile impressions per day. Fleet vehicle advertising increases name recognition 15 times more than any other kind of advertising. What does all of this boil down to? If you want to leave an impression on your target audience, vehicle branding is the way to go.
They're Cost-Effective
If a small business is looking to advertise on a budget, vehicle branding is the perfect opportunity. It's one of the most cost-effective forms of marketing out there. Compared to other types of advertising, it's impossible to shut off a message on an automobile—the business gets 24/7 exposure. While the amount of wrap coverage and type of vehicle ultimately determine pricing, the average investment for a vehicle wrap falls between $1,500 and $3,000. For the number of memorable exposures vehicle branding brings in from your target audience, this is a small drop in the budget bucket.
In an article by Quickbooks, one company president states: "We hear stories from customers on a daily basis about how their business increased after wrapping their vehicles. Some tell us that they gained new customers before they even got home with their newly wrapped car, while others literally took an order as soon as they left our offices. One of our customers tracks his job leads and says his sales shot up from $42,000 to $219,000 in 10 months due to his wrapped trucks." While investment and results can vary depending on the business, vehicle wrapping is an extremely cost-effective venture for almost any business, providing a worthwhile ROI.
For businesses interested in the best return on investment, vehicle branding is the perfect way to go. Not only does it increase memorable brand awareness, but it's cost-effective and garners exposure at a high return on investment. Give vehicle branding a try and learn more about how it can help grow your business.