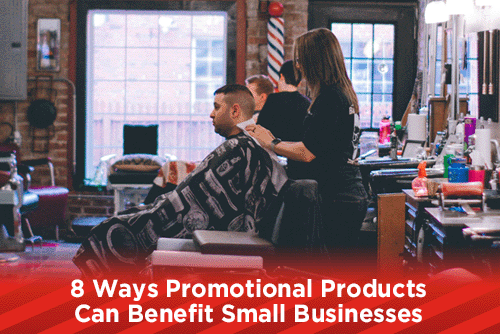 When it comes to advertising dollars, small businesses cannot compete with large corporations who can spend millions. Promotional products are an inexpensive way for small businesses to get their name and brand out there for people to see. Back up your promo product with great customer service, sales people and products or services to get the most out of your efforts. Here is a look at how ad specialty products benefit small businesses.
Promotional Products Increase Brand Awareness
Leaving your business card, flyers or even a pocket folder full of information on your company will get your brand the attention of only the person you leave it with. Others in the same office might see it but it will not travel any further than the business. Leave behind a promotional product like a tote bag, t-shirt or hat, and the person you leave it with will use it in the public, bringing awareness to your brand to more than just one person or business. Using a unique product could generate a buzz and attract other possible clients to your business.
Promotional Products Have a Low Cost
Compared to other forms of marketing, advertising specialty products have a much lower cost. Television, magazine and billboard ads are quite expensive to run. Spending less money on promotional products that you can personally hand out to people and start conversations with is perfect for small businesses in Columbia, South Carolina on tight budgets.
Promotional Products Make Great Leave Behinds
In addition to your business card, leaving a useful ad specialty product like a pen, USB charger or moleskin notebook, will guarantee that your name and information will be noticed. When choosing a product to leave behind, pick one that is a good fit for your target audience. Creatively thinking about your promotional product strategy will help your brand get noticed. It also helps to find unique gifts to leave to create a good buzz about your company.
The Variety of Promotional Products
No matter who your target audience is, the perfect ad specialty product is out there for them. Pens, t-shirts, koozies, cups, totes, and lanyards are all some of the best ad specialty products to promote your brand. Get creative by giving out yoga pads, chocolate candy, dry bags as well as stress balls in different colors and shapes. Anything you think of can be imprinted.
Promotional Products Make People Feel Special
Who doesn't love to receive a gift? Using promotional products, you can let your clients know just how special they are to you. For these types of gifts, go beyond the usual small gift and choose something more memorable like a deluxe folding chair or cooler. Also be sure the gift is a good fit for the person you are giving it to.
Promotional Products Can Create a Buzz
A few years ago, Iams Australia (a pet food company), gave out gray frisbees that looked like weights. Seeing a dog running around with what looked like a heavy weight in its mouth created a huge buzz and brought attention to the fact that Iams dog food was both healthy and made your dog stronger. The frisbees also had the Iams logo on them so that when other people saw the frisbees, they would see the Iams brand. Finding a unique product that you can generate a buzz with can help your brand get more exposure. You can also partner your promotional product with a custom hashtag to build a stronger social media following.
Promotional Products Can Start a Conversation
Wouldn't it be great to be able to meet a potential client and give them something they can use right away to start a conversation? Promotional products can do that for you. Walk into a bank or a security company with a RFID blocking wallet or cell phone sleeve, explaining how the security of their data is important and your company can help keep it secure. Building your sales pitch around a product that the client will use can help you stand out from a crowd that uses their business cards as a leave behind.
Promotional Products Make Customers Happy
For this past flu season, we put together a small bag with tissues, hand sanitizer, green tea, lip balm and a card that gave you the symptoms of flu to look out for. Our clients were very grateful that we took the time to check on them and give them ways to stay healthy. Doing small gestures like this year long helps you to stay involved in your clients day to day life, puts products with your brand in their hands for them to use and makes them happy that you thought about them.
Promotional products don't have to break the bank. Being smart with your advertising budget and ordering products that can be used on many different occasions can help your small business stay competitive in today's market. Knowing the clients you have and what they use can help you approach leads with confidence. Click here to see our line up of promotional products.
Would you like more helpful print related articles sent to your inbox? Click here to subscribe to our mailing list and receive our bi-weekly article posts every Tuesday and Thursday.